Cindi's New York Deli and Bakery, now with five locations, is a favorite among Dallasites looking for the authentic flavors of New York.
Our menu boasts an array of delicious selections, offering everything from pancakes to omelettes, knishes to cheese blintzes, and nova lox and eggs to migas. We also offer appetizing sandwiches, including New York Reubens, Philadelphia cheese steaks, tuna melts, egg salad, and pastrami sandwiches.  On top of that, we have a great selection of comfort foods including chicken and dumplings, Matzo ball soup, and hearty stews. Our bakery bakes fresh bagels, rye breads, egg breads, and pastries daily. Breakfast is served all day. We have weekly specials available weekdays. And, we also cater!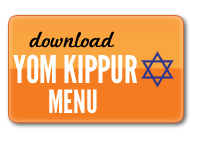 Breakfast Menu Served All Day
It's no doubt that breakfast is the most important meal of the day, and at Cindi's N.Y. Deli we love breakfast so much that we believe it should be enjoyed all day.  Choose from a variety of egg dishes, including Canadian Bacon and Eggs, Eggs Benedict, and our Chicken Fajita Omelette.  Each egg dish is served with your choice of grits, hash browns, or home fries as well as toast, buttermilk pancakes, biscuits and gravy, or a bagel. We also offer a wide selection of pancakes, waffles, and cheese blintzes that are sure to satisfy every sweet tooth.
New York Deli Sandwiches
It's in the name – Cindi's N.Y. Deli brings authentic New York favorites to Dallas and our sandwiches are no exception. From traditional NY style combinations, such as corned beef, pastrami and chopped liver to "Sandwich Stars" such as the Beef 'n' Cheddar, each of our sandwiches is served on the freshest rolls and sliced breads baked daily in our bakery. Add a cup of Matzo Ball soup or Kreplach for a complete lunch or dinner. You'll enjoy the complete New York deli experience and tastes without ever leaving Dallas.
One of the Best Bakeries in Dallas
In addition to our rolls and rye breads, our bakery produces bagels in 15 different flavors, including Poppy, Cinnamon Raisin, Pumpernickel, Onion, Garlic, and Whole Wheat. Top your bagel off with a flavored cream cheese or try our White Fish and Lox Spreads. Our custom cakes, pastries, and Challahs are wonderful options to add to your catering menu for every special occasion.