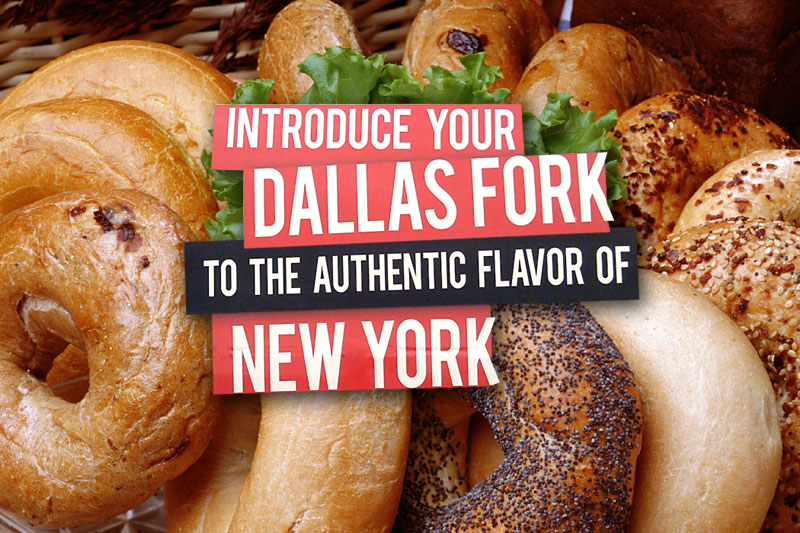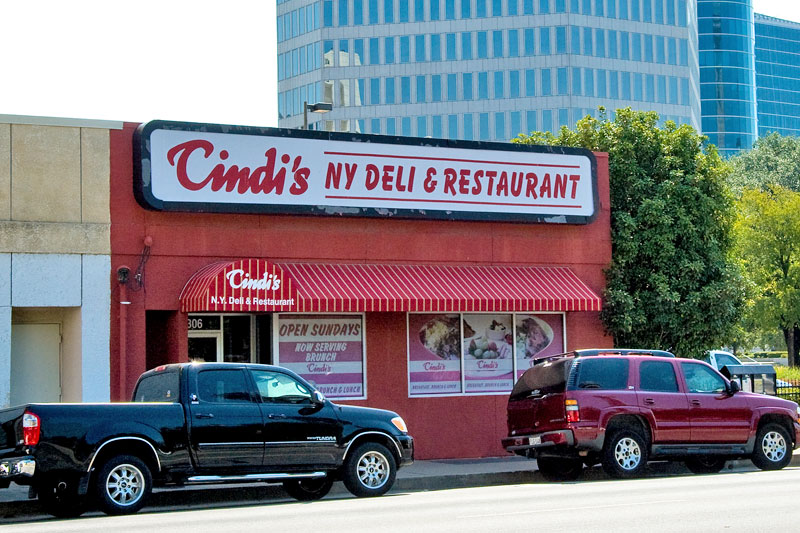 Five Convenient Locations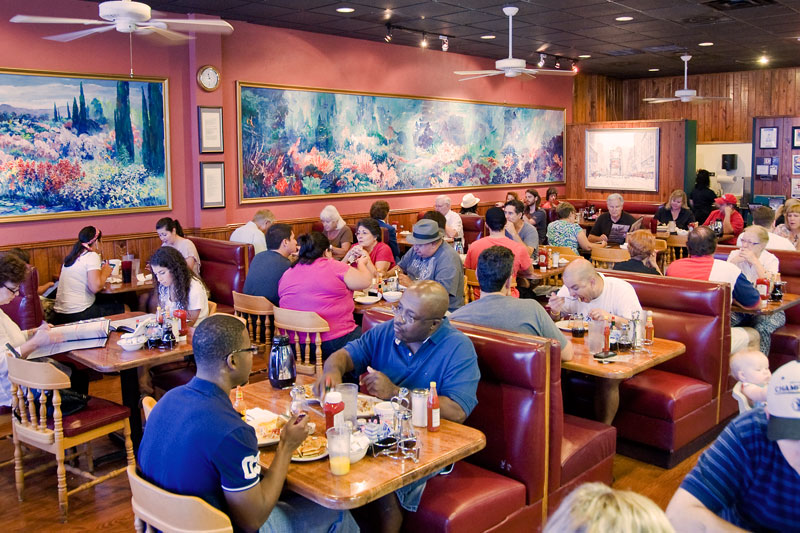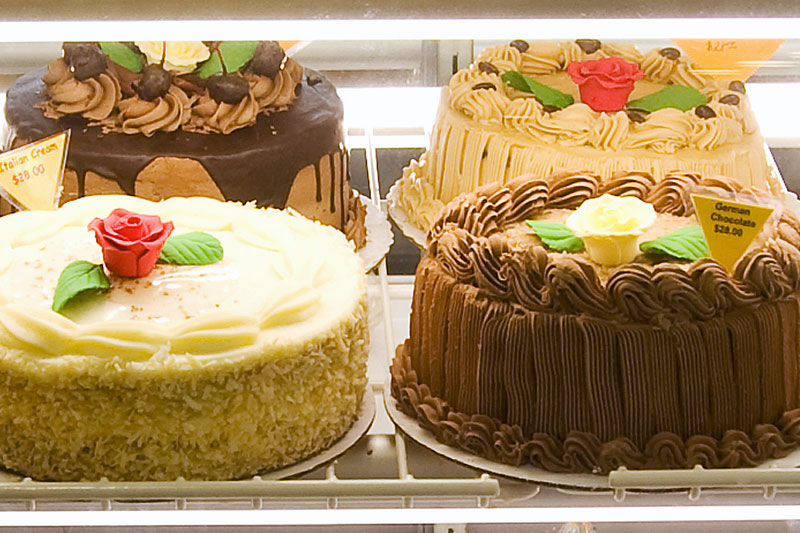 Homemade Cakes & Pastries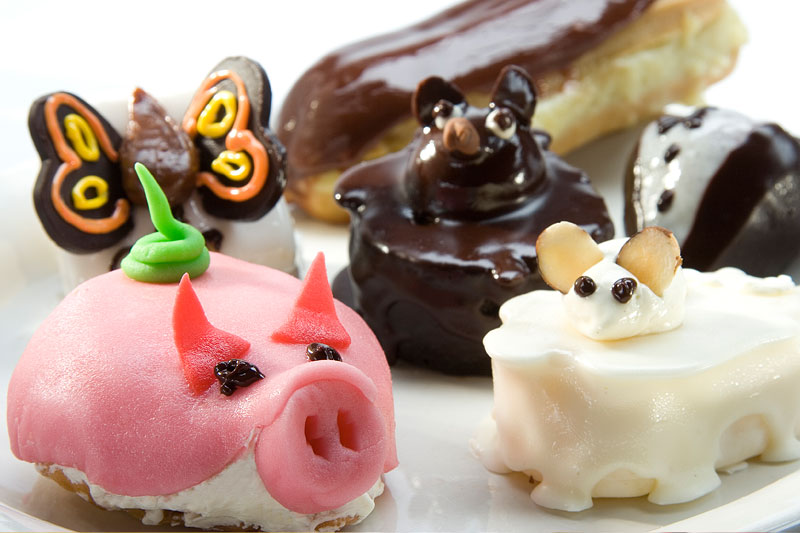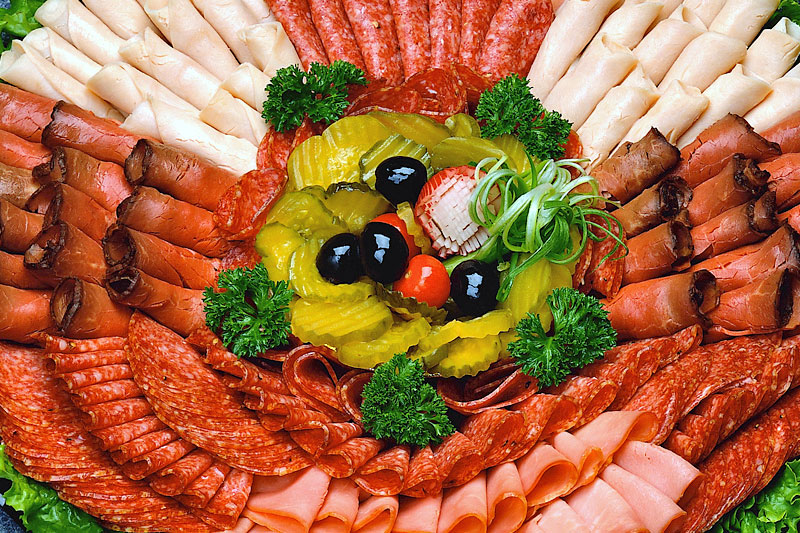 Party Trays Available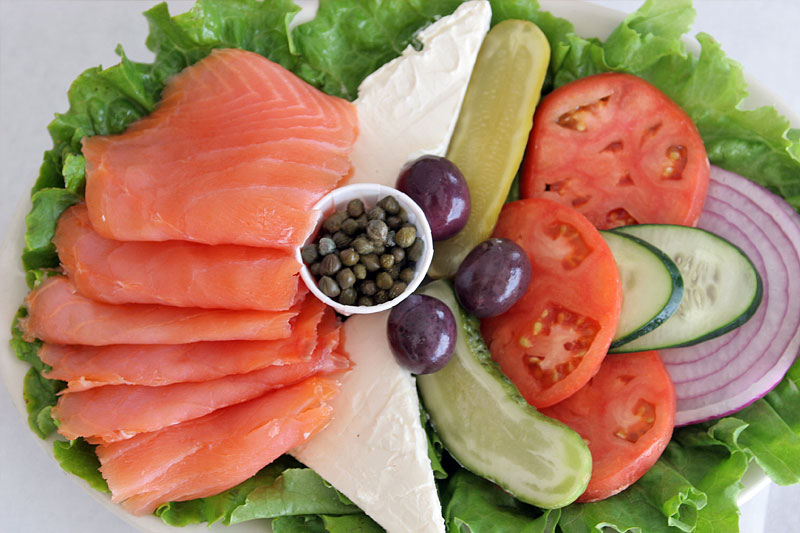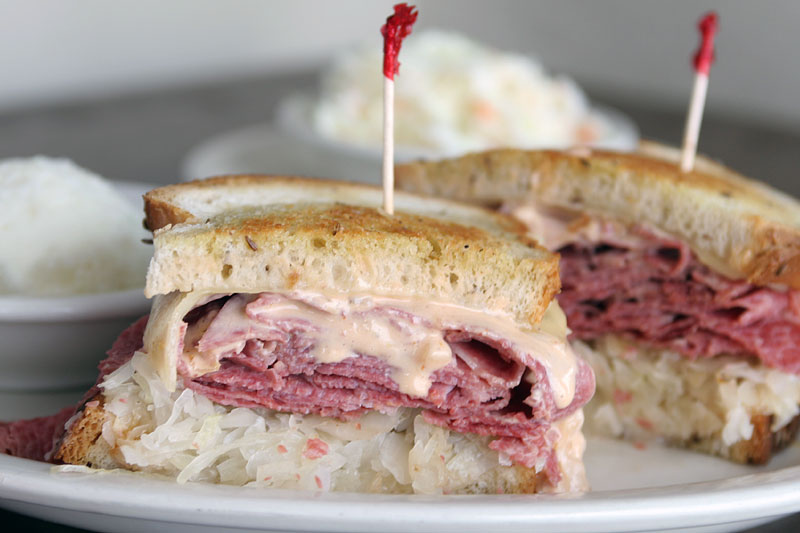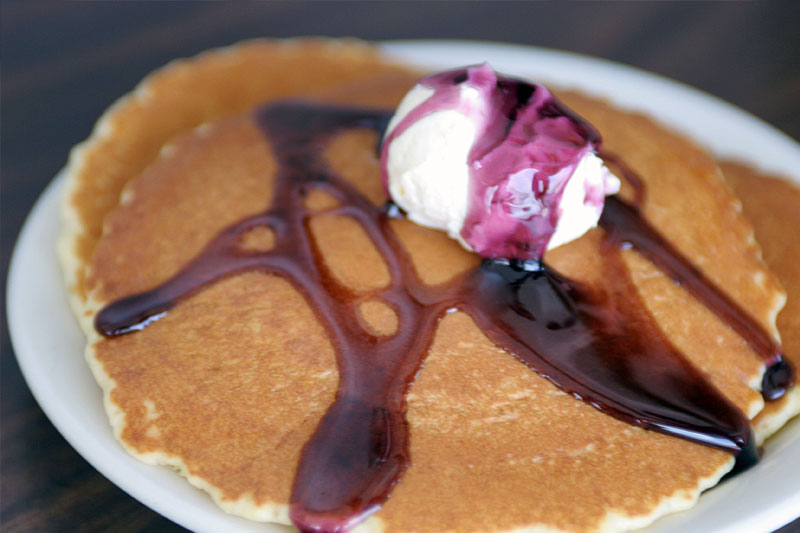 Breakfast Served All Day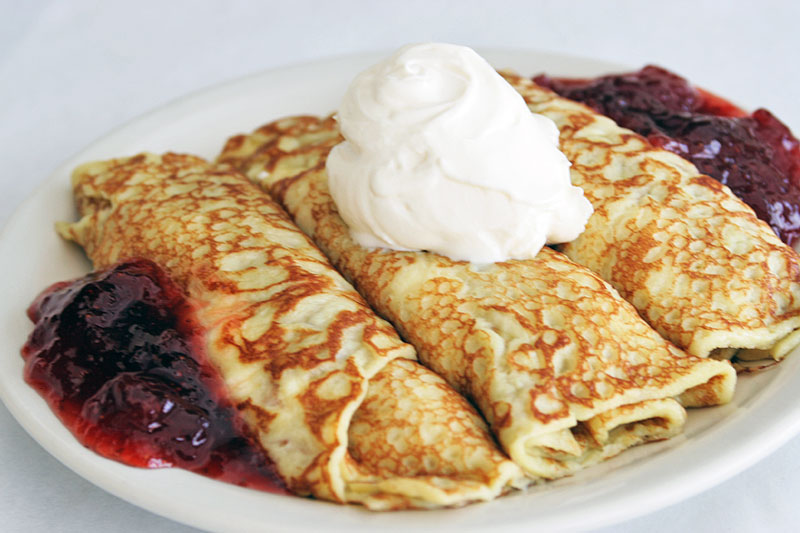 Try our Cheese Blintzes
Cindi's New York Deli and Bakery, now with five locations, is a favorite among Dallasites looking for the authentic flavors of New York.
Our menu boasts an array of delicious selections, offering everything from pancakes to omelettes, knishes to cheese blintzes, and nova lox and eggs to migas. We also offer appetizing sandwiches, including New York Ruebens, Philadelphia cheese steaks, tuna melts, egg salad, and pastrami sandwiches.  On top of that, we have a great selection of comfort foods including chicken and dumplings, Matzo ball soup, and hearty stews. Our bakery bakes fresh bagels, rye breads, Challahs, pastries, and custom cakes daily. Breakfast is served all day. We have weekly specials available weekdays. And, we also cater!
Discover More About Your NY Style Deli In Dallas
Planning a corporate event, luncheon, or party? Let Cindi's NY Delicatessen Restaurant & Bakery handle your Dallas catering needs. From sandwich trays to meat and cheese deli trays, boxed lunches, and fresh baked goods, our catering menu offers options for every event type and size.
Event Catering-Dallas TX
Whether you are hosting your special event at a private venue or at your home or office, event planning can be quite overwhelming, yet exciting at the same time. Choosing an experienced Dallas catering company like Cindi's NY Delicatessen Restaurant & Bakery can help relieve that stress because you'll know your event's catered food needs will be met and delivered on time.
Corporate Event Catering in Dallas
If you're planning a corporate meeting, conference, or company party, you'll want to select food options appropriately. For meetings and conferences that you plan to serve for mid-day lunch, you'll want to provide light and refreshing food items that won't tire out your guests so they can stay focused through the entire event. For corporate holiday party catering, Cindi's NY Deli can provide a large selection of options as a multi-course meal including appetizers, salads and sides, meats, and custom desserts. We can meet your corporate catering needs no matter if it is for a small executive meeting of 10 or a large company party of 50, 100, or more.
Catering for Birthdays, Anniversaries & More
At Cindi's NY Delicatessen Restaurant & Bakery, we have the experience and selection to handle special event and party catering in Dallas. With our custom party trays with fresh deli meats, cheeses, vegetables, breads, and more, we can help you choose the perfect combination of food trays that are put together based off the number of guests attending your party. Even if you aren't sure what your guests like or don't like, you'll be able to include an assortment of food options as well as desserts and fresh baked goods to satisfy everyone on your guest list.
Just want to pick up something fresh and tasty for an early morning meeting or say thank you to friends or co-workers? Stop by Cindi's NY Deli for a dozen of our fresh baked bagels and other popular bakery items.
With five convenient locations, let Cindi's NY Delicatessen Restaurant & Bakery meet all your Dallas catering needs – We're here help you plan for your next event, meeting, or party.