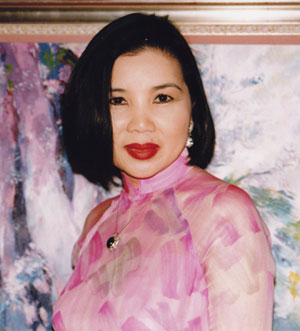 The five locations of Cindi's New York Deli and Bakery are rapidly becoming favorite hang outs for hungry folks in Dallas. One part New York neighborhood deli, one part coffee and pancake house straight out of the 50s and one part Southern mom and pop diner, the comfortable atmosphere envelops you. Toss in the cheerful touches of far-east color painted by well-known Vietnamese artist, Tri Minh Nguyen, and the interaction with friendly, courteous staff and you've got Cindi's!
All over Dallas, families nosh on the bakery's near-famous bagels, Challah and rye bread, pastries and cheese blintzes. Shoppers from nearby malls drop in for energy boosting hamburgers, stews, stuffed cabbage and spaghetti to keep up their shopping pace. Late night revelers won't oversleep and miss breakfast  – it's served all day long. Office workers come in for the lunch and dinner specials available every weekday. Hostesses need not fret as Cindi's has party trays, catering items and custom cakes for their special bash. There's something for everyone at Cindi's.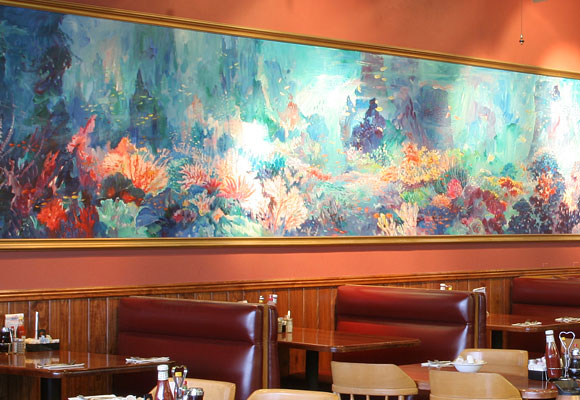 So how did a shy, dainty Vietnamese woman end up owning a New York Deli, Restaurant & Bakery?
Anh Vo, owner of Cindi's, is asked that question all the time. Her answer is simply, "Only in America!" Fleeing Vietnam in the seventies, Anh and her husband Hong, along with a 19-day-old baby, endured a frightening journey to the States in a small boat. When they arrived, they were virtually penniless and at a huge disadvantage, not being able to speak the English language or blend into the American culture. They were heart-broken to start off with, having left behind their beloved family and friends, risking not seeing them ever again. After struggling with numerous jobs, they ended up buying a small restaurant. As Anh had never really learned to cook in Vietnam, her first lessons in the kitchen came from the cook who worked for her. Chicken-fried steak and other Southern cooked specialties were the beginnings of her culinary career. After a number of years of learning the restaurant business, Anh heard that the very popular and successful deli, "Cindy's" on Central Expressway, had closed down. She leased the space, changed the spelling of the name to Cindi's, added several items to the menu and found herself totally accepted by her clientele.
"I learn something every day," she comments, "I get a lot of tips from my customers. Thank you America, for freedom and opportunity! Everyday I see what I have been able to accomplish, and I am grateful for that second chance. I try as much as I can to give back to the community, one which has been so supportive."